Lady Justice Sees
Winter 2021
Rule of Justice is requisite. Rule of Law without Justice is Law for Rulers.
Saudi Arabia (27,000,000 citizens), Rules by One Family, committing women to jail for subversive behavior like driving a car. Take Ms. Loujain al-Hathloul for example. As a consequence of streaming herself driving a car in Saudi Arabia on social media (technically breaking Saudi Rule of Law), she was sentenced to five years and eight months in prison. By a special Saudi court usually reserved for terrorists and national security crimes. Rule of Law was violated and the offender sentenced harshly; perfectly handled according to local law, says the Family.
Lady Justice is human.
Russia (146,000,000 citizens), Rules by One Autocracy, denying knowledge and existence of any poisonous connections to Alexei Navalny's survival by Flight of the Coffin and subsequent Flight of the Dove to Germany. Mr. Navalny, who voluntarily returned to Moscow, was jailed for a probation violation. While under the effects of Novichock, a nerve poison, he traveled to Germany, missing probation meetings and violating probation terms stemming from earlier "corruption" charges. The flight to Germany (and survival) was illegal and, Russia Rule of Law violated, according to Moscow. Mr. Navalny is now in a Moscow court pleading his case in an attempt to stave off a 3.5 year jail sentence for this "parole violation".
Lady Justice is courageous.
Iran (82,000,000 citizens), Rules by One Religion, denying, for a long time, the existence of Covid-19 and a pivotal role as delivery vehicle for pandemic-induced Western mayhem, sickness and death. Iran, allegedly, flew thousands of Covid-19 infected people from Wuhan to Tehran for four months in 2020, from January through April, until so many Iranian transport, personnel and Tehran residents were either sick or dead that they quit trading death for cash. After landing in Tehran, those same Covid-carrying passengers spread all across the country, the EU, and on to North and South America. By May 2020, the West was aflame and in frighteningly dire straits. In Iran, if one criticizes the government, Islamic Sharia law incarcerates, tortures or murders the offender. Iran's Islamic Revolutionary Court sentenced 57-year-old Nasrin Sotoudeh, a leading Iranian human rights lawyer, to 38 years in jail and 148 lashes on charges of "disrupting public order and colluding against the system" for her work defending the rights of women. It is Sharia Law, according to the Ayatollah, Ruler of 82,000,000 people.
Lady Justice is patient.
Thailand (70,000,000 citizens), Rules by One Monarchy, sentencing AnChan Preelert to 42 years in prison. Her crime? Posting satire on social media desecrating The King of Thailand. Ms. Preelert, 63 years of age, will be 105 years old when she sees freedom again. Rule of Law must be obeyed, says the King, and Thailand is now safe.
Lady Justice is confident.
Justice, like oxygen, is vital to a healthy body. All across the world, humans expect, establish and practice Rule of Justice at the very core of their society. They enjoy liberties found only in a secure, but flexible, society made from the toughest of unbreakable materials: balance, fairness, reciprocity, respect; equality among and between people and leaders, across all things for all time. 325,000,004 fellow citizens guided by Lady Justice, not 325,000,000 citizens ruled by four law makers.
Lady Justice is sublime in all her roughness, toughness, fairness, faults, and beauty. Some leaders and nations are blind to the irresistible, inevitable evolutionary power of Lady Justice. Rule by Family, Rule by Autocracy, Rule by Religion, Rule by Monarchy… these are all masks for the Law of Rulers. So boring, so tiring and so analog 1900s. "Rule of Law" as rationale supporting real world 21st century despotic behavior is a lie, plain and simple. Where the light of Lady Justice shines, no human injustice can hide from view.
Lady Justice sees.
Lady Justice (Latin: Iustitia) is an allegorical personification of the blind moral force in judicial systems. Her attributes are a blindfold, a beam balance, and a sword.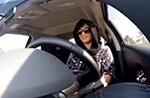 Louijain Al-Hathloul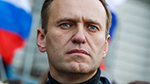 Alexei Navalny
Lady Justice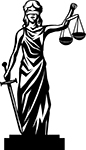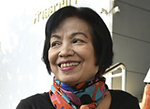 AnChan Preelert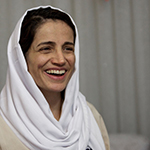 Nasrin Sotoudeh
Written by: Todd T. King
Edited by: Michael S. Meyer
AmerAsia Company - AmerAsia Law – Beijing AmerAsia China IT Consulting – Data Drill – Data Derrick – AmerAsia Report – Reciprocity Project